Every Spring, the food and wine community gets the luxury of hosting one of the biggest events of the year: The Cincinnati International Wine Festival. Wine enthusiasts from all over the country gather for 3 days of tasting, eating, and learning. This year, the festival will be on March 8-10, and we couldn't be more excited.
A huge benefit of hosting the Festival in Cincinnati is the sheer amount of money it raises for local charities. Since 1991, the International Wine Festival has raised over 5.3 million dollars for organizations that help those in need. In 2017, the Festival was able to distribute $350 000 in grants. Some of the organizations that were blessed with this help were: Boy Scouts of America, ALS Association, Cincinnati Ballet, Freestore Foodbank, Special Olympics Ohio, Women Helping Women, and many more.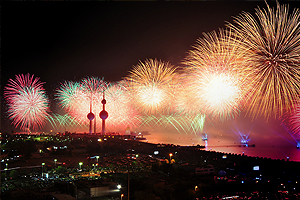 The three days of the event are packed full of fun activities. The main event is held on March 9th at the Duke Energy Convention Center (in the Grand Ballroom, third floor) at 525 Elm Street. There will be wine tastings from over 250 global wineries present; over 700 wine blends to sample over the 3 days. Your ticket to the event includes a set amount of sampling tickets, but you may want to bring more if you choose to make any purchases. During the day of the tasting, there are also education sessions from some of the world's leading sommelier and wine experts. This year, the three sessions are Old World vs. New World, All the French You Need To Know, and 50 Shades of Grape. Sessions are an additional cost to attend.
The festival's auction creates excitement from guests and vendors alike. There are live and silent auctions happening, with a large array of prizes. Last year, prizes included wine cellar tours, limited-release bottles, wine-maker signed bottles, rare wines, chef's table dinner opportunities, trips, and more. And the money raised by the auction goes to one of those amazing charities in Cincinnati.
If you aren't able to get to the Convention Center to participate in the festival, don't worry because restaurants all over Cincinnati will be participating from their locations. Through the Winery Dinner Series, local restaurants plan a multi-course dinner that showcases their unique flavors and pairs it with a specific wine. Here are some restaurants participating this year:Bouquet Restaurant featuring Signorello Estate, Eddie Merlot's featuring Copper Cane Wines, Jag's Steak & Seafood featuring Santa Margherita, LisseSteakhuis featuring Revelry Vintners, Postmark featuring FamigliaPasqua, Ruth's Chris, Steakhouse featuring B.R. Cohn, The Capital Grille featuring Robert Mondavi, The Metropolitan, Club featuring Bordeaux Chateaux, Trio Bistro featuring GroupoPesquera, Zula featuring Sokol Blosser, and many more.
Tickets are available for purchase from October 1, 2017, to March 10, 2018. To get tickets for any of the Festival's events or to learn more, head over to the Cincinnati International Wine Festival's website. Tickets can be ordered online through their website, or over the phone. Call 513-241-3434 or 513-723-9463 for more information.